Jun 30, 2017

It's Marriage Season

You get a ring! You get a ring! EVERYBODY GET'S A RING! Except YOU, Alaire!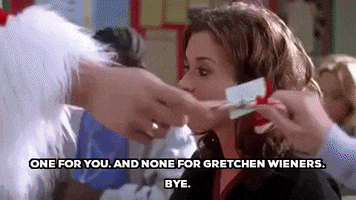 (<– not my picture- thank you Google!)
My baby brother was in town earlier this week so Alex and I took him to Lagoon. I love people watching, and I couldn't help but notice all the shiny rings on all these young girls fingers! I swear it was like every young couple I saw, the girl had this shiny ring on her finger and a good looking guy on her hip. I too had a good looking guy on my hip, but no shiny ring on my finger!
Alex and I also attended a reception for one of my old roommates. When I was 23, I moved in an apartment with three 20 year old girls. (In case you were wondering: yes, those 3 short years did make a difference.) All four of us started dating significant others around the same time. In these last two years, they all got married to theirs, but not me.
And actually, that's okay! I'm still young and I have a lot to learn and do before that chapter of my life begins. And just think, if I had gotten married to the person I was dating at that time, I wouldn't be where I am today. I would have never applied to Five Take Flight, I would have never met Alex, I would never have started this blog.
So I'm kinda glad I don't get a ring right now. Alex and I have only been dating for 5 months, and I am about to travel around the world for a year, that make things a little complicated.
On a different note, I leave in a little over two weeks. I had a mini panic attack a few days ago which isn't uncommon for me. I've never had a full on panic attack- which I am really grateful for. I feel for those who do suffer from them though. It's not a fun feeling, and I would never wish them upon anybody.
As Alex and I drove out of town this weekend, we saw this beautiful sunset. It reminded me to breathe and it helped calm me down.
Live in the now, enjoy the little moments and just breathe.